Total Recovery Solutions
An Opioid Use Disorder solution ranging from software to program management.
One platform for everyone
Recovery Platform has built an ecosystem fueled by support and collaboration with the sole purpose of advancing addiction treatment, together.
Recovery Platform features will encourage providers to practice MAT by automating compliance and optimizing patient care.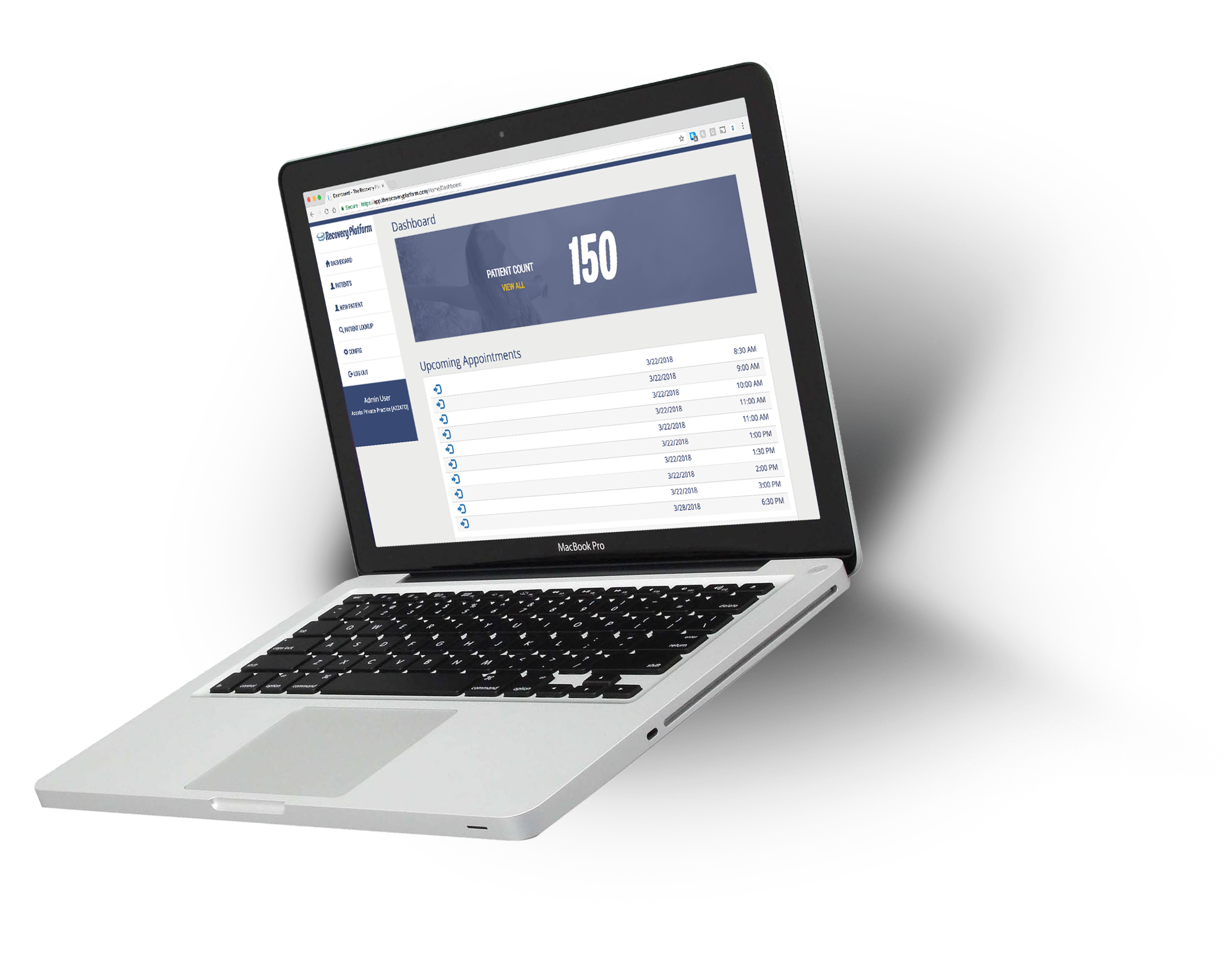 Automated prescription database searches
Embedded Telemedicine
Integrated counseling network
Patient compliance dashboard
Rules based communication system

Let us help you transition your patients from opioids to recovery with a tool that helps manage your compliance requirements while promoting best practices

Let us help you transition your patients from opioids to recovery with a tool that helps manage your compliance requirements while promoting best practices