Offering practitioners a time saving patient management platform with an integrated mobile app for patient engagement.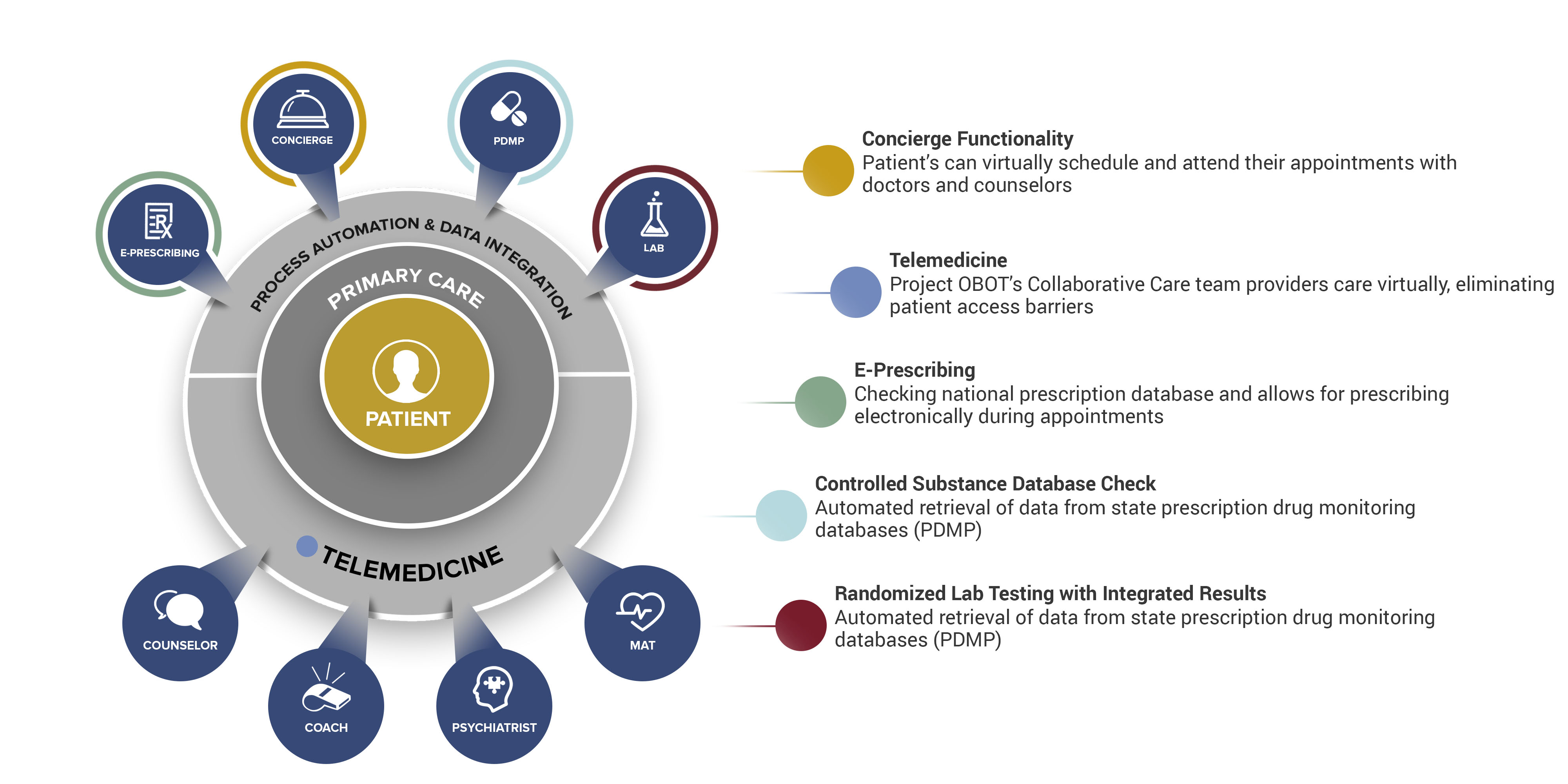 Clinician Experience
Clinical Decision Support
Auto retrieval Support

Randomization and analysis of Toxicology screening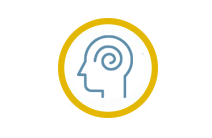 Multi-Disciplinary Model
DATA 2000 waivered physician 

Behavioral Health Consultant 

Recovery Coach
Addiction Trained psychiatrist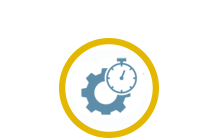 Efficient Workflows
Automation of tasks lab randomization, appointment reminders, PDMP retrieval 

Automated chart creation for Subjective and Objective components of chart
Patient Experience

Reduced Time and travel obstacles due to Telehealth appointments

Recovery Engagement App with appropriate content to patients treatment phase

Online Self-Scheduling allowing for flexibility

Privacy through Telehealth anonymity 

Appointment and Compliance Reminders
Recovery Connect Mobile Application was developed to engage the patient more frequently in an effort to reduce relapse and increase MAT retention. 
Recovery Connect is designed to be a lifetime engagement and support tool in the palm of your hand  assisting on-going sobriety while living life fully and productively 
wherever…whenever.
Recovery Connect is a digital support and  engagement tool for those with Opioid Use Disorder (OUD). It offers assistance whether contemplating  Medication Assisted Treatment (MAT), working to stay in MAT, or continuing Sobriety following MAT.
By personalizing daily schedules with exercises and assessments, as well as 24/7/365 access to a support team, the Recovery Connect mobile application offers vital components to help prevent relapse by facilitating behavioral and social interventions.
The Recovery Connect app, along with support team members, offers a comprehensive evidence based process for long term sustainable sobriety

Recovery coaches personally engage and leverage these tools for an individual's care.  Allowing for 1 on 1 coaching sessions considered central to the process, in addition to 24/7/365 access to a support team..

A Virtual Community Platform to foster long term engagement allows participants to give and receive support to others in recovery. All communications with coaches and other participants are confidential and delivered through the privacy of each participating individual's smartphone or tablet.

Helpline to include family members, peer recovery, 911

Loved-One" group management (non-clinical care team) – link that ties to an individual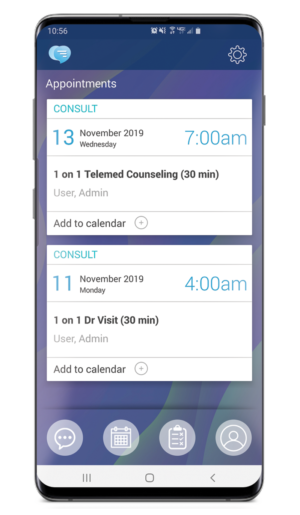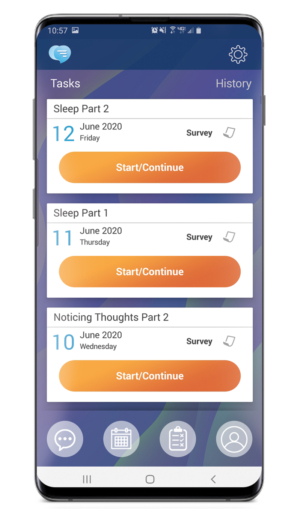 Creation of a multidisciplinary network to deliver comprehensive treatment services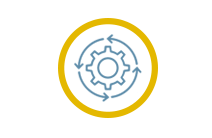 Utilization Management
Platform allows the payer to determine the utilization of the treatment provided to the patient.
Controls the over-utilization of lab testing and clinical services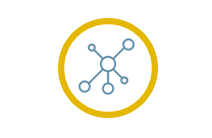 Network Development
VBOT recruits licensed professionals to be credentialed by the Payer
Trains and manages the the network clinicians to assure compliance with payer established protocols and patient satisfaction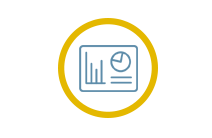 Outcome Reporting
Provides statewide, program-wide report down to individual outcomes reporting
Reports capable of demonstrating ROI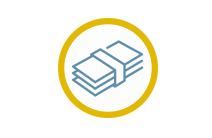 Bundled Pricing
Recovery Coaching
Psychiatric Chart Reviews
Toxicology Services
Medications
Utilization Management
Clinical and Reporting Software
Case Study

Payment Model
Patient Identification / Referral
Outreach campaign by Payer
Payer Physician or ED referrals
Payer Patient Self-Referral
Patient Enrollment
Patient Self-assessment
Enrollment Specialist assessment.
Program appropriateness  assistance
Physical exam with virtual handoff.
Treatment via Telemedicine and Patient Facing Mobile Application
Visit frequency decreases over time while moving from treatment "Induction" to "Stabilization" to "Maintenance"
On a weekly basis – Recovery Coach engagement
On a monthly basis

Prescribing provider
Behavioral Health Consultant
Psychiatrist chart audits